Xverify Review – What You Need To Know About the Bulk Email Verifier
There is very little secret when it comes to email marketing because all the tools, tips and means to a successful campaign are readily accessible online - the challenge is in knowing where to find it and where to start.
For many email marketers, a successful campaign usually starts with the right set of email addresses. Creating a list of email addresses is relatively easy because there are a ton of online tools that can help find this piece of information with very little effort. The problem starts when there's a need to check if these email addresses are valid, correct and will receive the message right at their inbox.
Xverify is a website that offers solutions for those who need to make sure their list of potential clients' email addresses are valid. Their list of services range from simple email verifying to maintaining reputation for greater marketing success.

Quick Email Verification
One of the major services offered by Xverify.com is their lightning fast email checker. This service is for businesses and individuals who require the use of a valid email on their website before proceeding with a transaction. Aside from creating a potential list of clients, a website that checks the validity of an email in real-time ensures smooth transition of business transactions while preventing potential scams.
Xverify.com's quick implementation of email validation can be done through an API or JavaScript. Customers can implement either or both of these tools depending on their needs. Web developers can easily integrate these tools to web based apps and websites.
Batch Uploading of Email Addresses
Email marketers who are just starting out oftentimes create a list of potential clients' emails. But sending them without further verification is a death wish because it could lead to potential problems that range blocking, messages being marked as spam or event account suspension. This problem could be easily prevented through batch uploading. As the name suggests, this type of service allows their customers to batch upload email addresses online and quickly receive results. It doesn't get any easier than this: create a list, upload and download the result.
The beauty of Xverify is that their batch uploading is not only limited to uploading a file from a device. The website can also connect to an FTP which is an ideal solution for those who want to batch upload a large number of files. Batch uploading can also be taught to remove particular email addresses if found on the list. This is very useful for businesses and email marketers as this prevents any problems in the future.
Considering the Services of Bulkemailverifier.com
Xverify.com offers a relatively good range of services and features to their clients. However, Bulkemailverifier.com is recommended for those who are looking for a more robust email list verifier. The website comes with the same email checking services when compared to Xverify.com but with additional features for a more successful online marketing.
The bulk email checking tool of Bulkemailverifier.com comes with powerful tools that ensure nearly every bad email is found and removed. It doesn't just check for bad syntax or disposable emails - it goes beyond the basic requirement of email checking.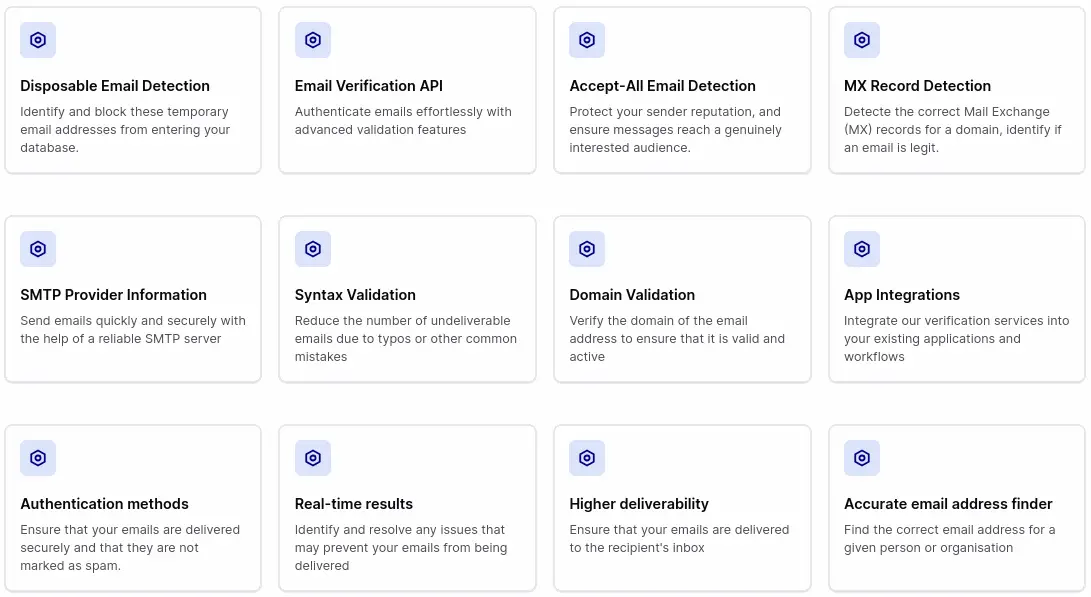 Bulkemailverifier.com also comes with a single email verification. But aside from API and JavaScript, the website itself can be used to check a single email. It also works seamlessly and will provide the result and reason if the email is considered not valid.
When it comes to email validation, Bulkemailverifier.com can be a better option because of its extensive validation tools in checking email addresses. From single email to bulk uploading, it provides quality checking with instant results.
Visit https://bulkemailverifier.com for more information.