Zero Bounce Review – What You Need To Know About ZeroBounce
Email marketing is a simple yet an effective method of online marketing. By sending messages directly to a customer's email address, a clear message could be sent out which results in a better understanding of what a customer could really get from a product or service. A customer who really understands the advantage of the product or service will most likely use it.
But the simplicity of email marketing is also its biggest disadvantage. While your email addresses look good at first glance, they might not be valid. It's always important to conduct email validation before sending out marketing materials to potential customers.
When it comes to email list cleaning, one of the most popular websites that offer this type of service is Zero Bounce (zerobounce.net). The company boasts of 99% accuracy in their output as they screen emails against different types of problems.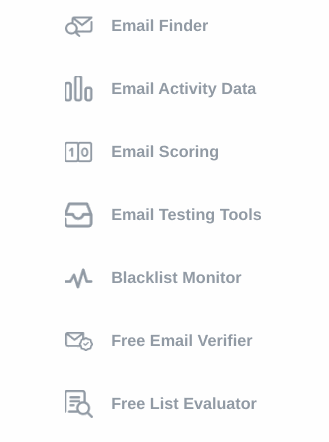 Zero Bounce offers just 100 free email address verification for free. For those who need a robust and expansive service in checking the validity of the addresses, they also offer additional service especially on paid subscription.
Flexible Pricing
One of the best service features of Zero Bounce is their flexible pricing. Because they are one of the top email validation websites, their prices are relatively higher compared to others. Businesses have to make sure every email they send out is valid but pricing is also important because they still have to look out for their overhead costs in doing business.
There are two types of pricing in Zero Bounce: pay-as-you-go or monthly subscription. Payments are converted into credits and these credits are used for validating each email address. Understandably, monthly subscription is affordable compared to pay-as-you-go plans. There is a minimum of 2,000 credits for either subscription method.
Add-on Services
Aside from bulk email verifier, Zero Bounce also comes with additional services that greatly benefit anyone looking for robust analysis of their email marketing activities. Like their basic email checking services, customers can choose for monthly services or pay for a specific service every month. The pricing for these packages depends on the number of emails that needs to be analyzed. Customers can use Zero Bounce's inbox text, server test, blacklist monitor, domain search and DMARC monitor domain as part of their monthly service feature. These advanced features can help businesses quickly filter bad email addresses on their list.
Zero Bounce Cons
Zero Bounce is a very popular website for checking the validity of email addresses for a good reason. They offer expansive validation of every email address with additional tools that ensures every email address does not bounce.
When it comes to pricing, Zero Bounce is less affordable compared to other services. While its most affordable pricing is competitive for pay-as-you-go service, there are other services that offer the same services with the same or even lower price. There are also websites that offer email verification services with a daily limit instead of a monthly limit on their subscribers.
A Smart Alternative for Bulk Email Verification
A good alternative to Zero Bounce for checking email validity is Bulkemailverifier.com. It's a straightforward email list checking service that offers nearly the same service as Zero Bounce at a lower cost.
For bulk email validation at affordable rates with reliable results, BulkEmailVerifier.com is the way to go.
No matter the size of your email verification needs, Bulk Email Verifier is ready to offer quick reliable service at affordable rates.