How to Validate an Email Address - A Simple Guide to Prevent Spamming
Maintaining a healthy list of email addresses is a good practice for businesses and email marketers. A "healthy" list means every email address included in that list is validated and the messages are received right at the clients' inbox instead of spam. This validated list of email addresses ensures that businesses easily communicate with their clients as well as expand with potential clients.
If you're currently running a business online, you need to know how to validate an email address. It's actually quite easy as long as you know how to find the right tools online. It may sound like a redundant task especially when these email addresses were manually found but these emails have to be checked to avoid unexpected problems.
Single Email Validation
An email address can be easily validated with the help of an online email checker. Bulkemailverifier.com offers this type of service online using this simple tool.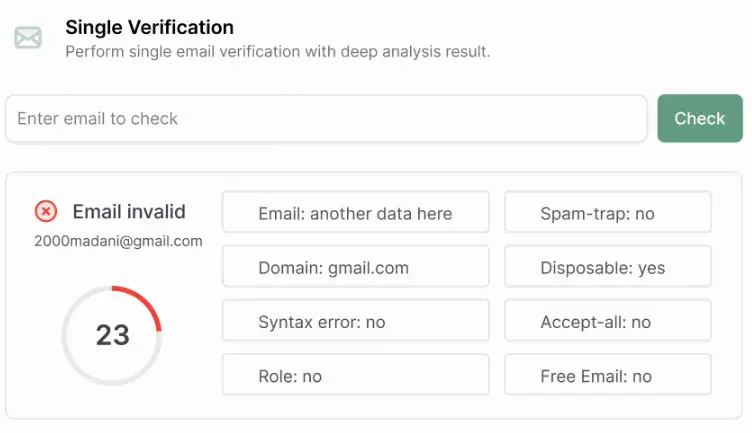 Simply sign-up for their services to access this feature. If you're not sure about their services yet, you can try out their individual email checking tool for free on limited email addresses. The best thing about email address verifiers is their detailed analysis. Aside from telling their users if the email address is valid, they also provide a simple to understand explanation why the email address is invalid.
This single email verification tool is not just available on their website. Customers of Bulkemailverifier.com can also use this feature as an integrated tool for their websites. This checker is available as a JavaScript widget as well as an API and it gives real time assessment to online users. Web developers can easily integrate the script to an existing website with very little changes to the original code.
Bulk Email Checking
Checking a single email using the above method is very ideal because it provides an immediate result. However, what if you want to check more? Fortunately, websites like Bulkemailverifier.com also offer this service with the same result analysis.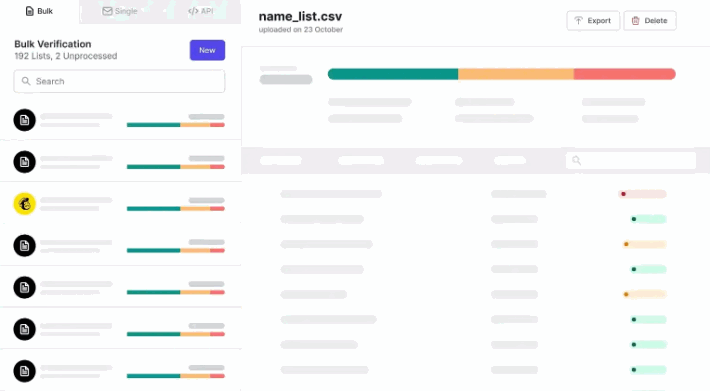 To use their service, you need to upload a list of email addresses. Simply upload the file to the online tool and wait for the result. Just like individual email checking, bulk checking will also list the invalid emails as well as their reasons.
It's highly recommended to use this online tool when you have hundreds or thousands of email addresses. This is especially true when you are unsure of the source of your email addresses. Incorrect email addresses such as bad syntax (wrong characters), "help" emails (@info, @help, etc.) as well as spam trap emails can be included in an email list from unknown sources. By checking the list against bulk email verifiers, bad emails will be weeded out.
The Need to Validate Email Addresses
With all the processes needed to validate an email address, why is there a need to validate each email address?
As a business that communicates through email, you need to make sure that your own email address will not be marked as spam or unsolicited. This will most likely happen through indiscriminate sending of emails even to invalid email addresses. Your email address is not sent anonymously - a profile is created by your email provider as well as ISP on your behavior especially when sending emails. If you abuse sending emails, there's a high probability your account will be suspended.
Communicating through email is a good way to gain and maintain customers. However, it's important to ensure each email recipient is valid to prevent any suspension for spamming. Use online tools such as https://www.bulkemailverifier.com/ to confirm if each contact information is valid.